UKIP leader Paul Nuttall denies 'war' with Muslims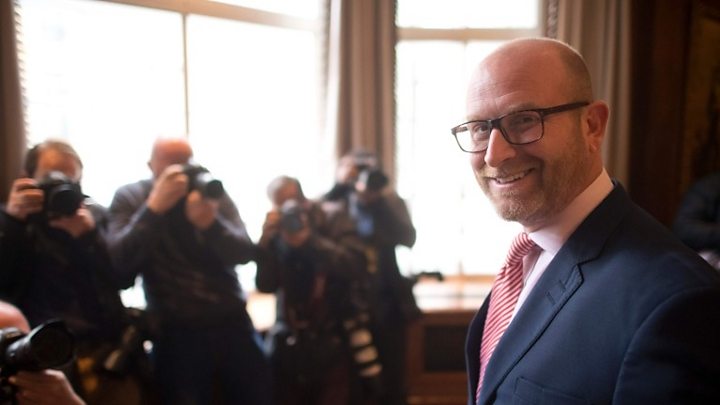 UKIP leader Paul Nuttall has denied claims that the party is at "war" with Muslims.
After the party proposed a burka ban, former donor Arron Banks tweeted that he didn't "approve of the war on Muslim religion".
But Mr Nuttall said UKIP would not go back on the policy, adding that he wanted wanted to see "equality and integration" in Britain.
He said he would announce tomorrow where he will stand in the election.
Mr Nuttall was also asked on Radio 4's Today programme about comments made by prospective parliamentary candidate Anne Marie Waters.
Ms Waters is due to stand for UKIP in Lewisham East on 8 June. In a recent election video on Twitter, she said that "Islamic culture does not fit with ours".
Mr Nuttall said the comments were "way above and beyond party policy".
He said he will look at what she said and take a decision about whether she is a suitable candidate.